We believe in human innovation.
We believe that people together have great potential to create a new level of innovative services that will give increased strength and wellbeing to the world.
We have started a project to build a service that will help millions of people to understand their hidden potential and how to live life to the fullest.
About us.
This is how it all started.
Zmartrest started in 2021 by bringing together leading expertise in pedagogy, UX, design and computer science. Our goal was to fully digitize a proven concept to inspire individuals, companies & amp, organizations to improve recovery, performance and to live life to the fullest. Early on, we received both good financial and knowledge startup support from the Swedish authorities ALMI, Create and Region Västmanland. Our ambition from the start was to contribute to continued development in society with good sustainability - completely in line with the Swedish-inspired government project AGENDA 2030.
Our vision.
Our vision is to make the world stronger. We know that we humans can do so much more if we only have the right tools. If we get to know ourselves and know how we function, we can become so much stronger and truly live our lives to the fullest. A person who becomes stronger has the opportunity to help others become stronger. We learn from each other. So, by rediscovering your own power, you will help the world become stronger. We aim to contribute through science and AI. So let's make the world stronger, together.
Nominated for "Innovator of the Year 2022".
Not taking enough time for recovery is a global problem that makes us feel and perform worse, and it is a problem that Zmartrest has taken seriously.
Through their AI-driven solution, they customize the solution to your particular problem, all with the aim of your reaching your full potential.
A combination of innovation and sustainability at its best!
Co-founder/CEO Jenny Nilsson ,Zmartrest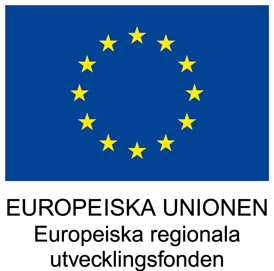 Verifiering av innovationsarbete
Ett viktigt steg i vårt innovationsarbete är verifiering av nya tjänster och lösningar. Zmartrest har upprättat Freedom To Operate, Nyhetsgranskning och påföljande patentansökan med hjälp av patentbyrån Zacco. Resultatet är en förstärkt bild av internationell marknad vad det gäller IP, samt en reviderad och inskickad patentansökan. Detta viktiga verifieringsarbete delfinansieras genom EU React Verifieringscheck.