Sustainable worklife.
Digitize your Human Resource work and see how your employees become stronger and learn to live a sustainable worklife. AI helps you and your team find insights for improvements for a sustainable productivity.
HR-tech tool for data-driven sustainability worklife.
Data-driven KPI customized group results for sustainable organization
See group trends and get AI-based recommendations for improvment
Customized group/KPI target
Increase your productivity and at the same time have employees who are sustainably productive
AI coach for your employees that helps them improve there sustainablility.
Collection of data via many different data sources but as a basis our sensor and app.
Personal goals with AI coach that helps your employees reach their goals
8 week cycles with Ai coaching and feedback during the journey
Gives a total of 15-40% increased KPI results and a 15-40% increased ESI results (Employee Satisfaction Index)
Predict the future
of your team.
Zmartrest helps you understand the possibility of your teams future, with good strength, recovery, sleep, fitness and mental focus. Zmartrest's unique AI technology help build up their ability to cope with challenges in life and at the same increase their productivity in a sustainable way.
Before Zmartrest.
After Zmartrest.
A stronger company.
Ai that helps you with insight how your company is doing. How do your employees feel and how is the team doing? With dashboard you get the reel picture and can make a change before its to late. Insights about employees stress level and recovery can help you make smart and sustainable moves.
A stronger employee.
By using our app and our sensor , your team will gain full control over their day and their improvements. We give them a prediction of their future to reach goals and live their life to the fullest.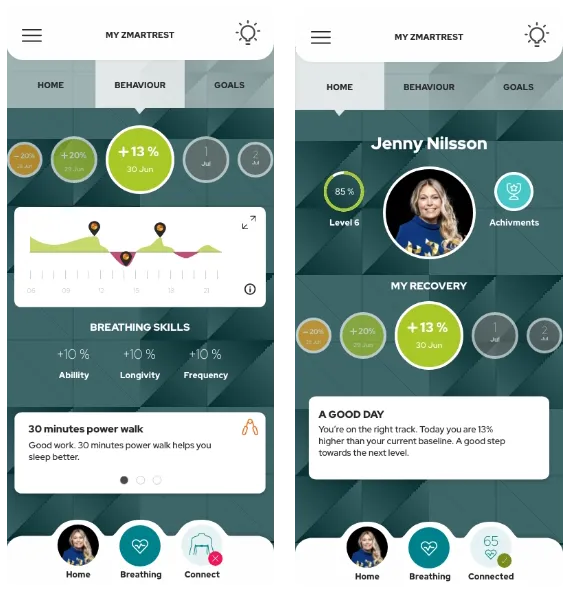 "Our organization has used personal coaching with measurable tools with good results. It is now very inspiring and exciting to participate in the development of the new AI coach – a tool that will make a difference for the individual"
Annika Duvek
HR & Service Marketing Director, Holmgrens bil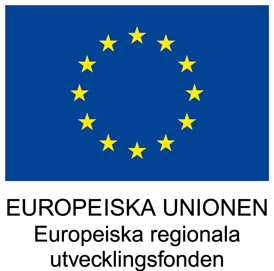 Verification of innovation work
An important step in our innovation work is the verification of new services and solutions. Zmartrest has established Freedom To Operate, News Review and the following patent application with the help of the patent office Zacco. The result is a strengthened picture of the international market as far as IP is concerned, as well as a revised and submitted patent application. This important verification work is part-financed through the EU React Verification Check.